Stuart Jamieson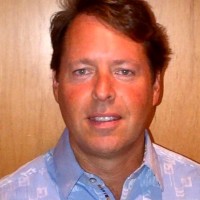 Stuart has over 30 years of experience as a private equity sponsor, an executive, turnaround consultant, and investor focused on partnering with companies in start-up, growth and transition stages. He has concentrated on private investments in consumer brands, luxury goods, food and beverage, apparel, hospitality, and lifestyle sectors. Prior to HCP, Mr. Jamieson was the Managing Director and COO of three Private Equity companies: Tengram Capital, Windsong Brands, and Stamford Capital all of which are active investors and operators in the consumer, manufacturing, industrial, and retail industry. Mr. Jamieson has originated, led, or executed over 150 transactions exceeding $10 billion in value. Started his career as a CPA with E & Y. He has significant Board experience and high-level expertise in private equity, transaction execution, due diligence, M & A, special situations, and turnaround & restructuring operations. Adept at evaluating companies financial and operation issues to effectively manage risk, improve operational and financial performance, achieve stability, ensure capital preservation, managing investments, and create growth and value. Expertise in developing and implementing business, financial, and investment strategies, spearheading large-scale projects, conducting financial and operational assessments, due diligence, quality of earnings, and identifying investment opportunities while functioning as a trusted advisor at the highest levels. Instrumental in operational enhancement, cost evaluations and reductions, strategic planning, cash flow management, budgeting, asset optimization, and opportunity analysis plus creation and implementation of operational synergism. Skilled inspirational leader, driving teams toward high performance standards, maintaining a firm conviction in methodology, structure, and reporting transparency.
Bruce Sozzi
Bruce Sozzi has been involved in the wine and spirits industry for decades as an executive, McKinsey Consultant and private equity investor. His father and grandfather were European wine makers and Bruce began to expand on those relationships in 1982. Bruce worked his way up to a regional sales manager position at Brown Forman, where at 28 he was managing sales and marketing in one of 6 regions. He was intimately involved in new product development and brand acquisitions. After graduate school Bruce partnered with 3 other industry execs and traded liquor brands across 6 continents and sold prior to signing on with McKinsey. Bruce started Fontana Hollywood and has been advising and investing in beverage, food and other consumer verticals since 1999. With a combined expertise in both strategy and tactical execution, he is uniquely positioned to take advantage of consumer trends, competitively manage distribution and leverage relationships across the three tier system. Bruce has been a trusted friend and active advisor to Harbor Cap for many years.
Charles Taylor
Charles is serial entrepreneur with over twenty five years of experience advising and helping some of the world's most recognizable brands build enterprise value and dominate the market. Most recently he was part of the Château d'Esclans team that built Whispering Angel Rosé into a household name. The company sold a 55% stake to LVMH in 2019 for more than $500 million. Charles's blue-chip client portfolio includes, but is not limited to, Johnnie Walker Blue, Arnold Palmer, The PGA Tour, Rolls Royce, AOL, Charles Schwab, Castrol Motor Oil, Titleist, Nike, Dr. Spencer Johnson, The Summer House Resort – Nantucket, and Wheels Up! He is the inventor and holder of 2 – US patents that cover systems and methods for advertising on mobile electronic devices.
Danielle deBenedictis
General Counsel. Danielle deBenedictis, a distinguished Boston attorney. Danielle has significant experience in hospitality, real estate, consumer, matrimonial, and the spirits industry having represented hundreds of clients over the years and is the owner of the Summer House on Nantucket. Danielle has extensive business experience in owning, developing and operating the Summer House and other commercial real estate properties with her late husband and recently founding and operating a retail cannabis business in Massachusetts.
Mike Crisp, Advisor-Investor
For more than ten years Mike Crisp has been involved with Harbor Cap Partners and our portfolio companies as legal counsel and as an investor in many of our sponsored transactions. He has more than 30 years of experience counseling funds, investors, retailers and major brands in commercial disputes and transactions, intellectual property protection and regulatory compliance matters in the Retail, Consumer, Real Estate, Food and Beverage, Hospitality, Entertainment and Manufacturing industries. Mr. Crisp was a shareholder and Litigation practice group leader at Kilpatrick Townsend LLP where some of his clients included DuPont, Motorola, The Dial Corp, Premier Cruise Lines, Coty, Inc., Intercontinental Hotels, The Home Depot, Interface, Tenet Healthcare, Sony Music, AT&T, and Pepsi. Mike has also served on the Board of Directors of several corporations and currently serves as the Chairperson of the Board of Directors of Anchor Health Initiative LLC, a Connecticut non-profit that provides healthcare to the LGBTQ community.